Who is Jane Elizabeth
Jane-Elizabeth was a professional dancer who trained with Ballet Rambert Company where she was introduced to Pilates, following a serious injury.
Jane became increasingly interested in movement dysfunction, injury and pain management. She subsequently qualified in sport nutrition, sports massage and remedial therapy, also advanced soft tissue manipulation with Leon Chaitow at the University of Westminster. She went on to do all the Kinetic Control Movement Dysfunction courses at Farnham Hospital and Anatomy Dissection at Bristol University. She has a Football Association Certificate in the treatment and management of injury. Jane is also certified in Rehabilitation and Mat work with Polestar Pilates UK.
Jane-Elizabeth worked at the Blackberry Clinic in Milton Keynes, an orthopaedic clinic where Pilates is an integral part of rehabilitation. Having moved to Devon in 2001, she is now busier than ever, specialising in Pilates rehabilitation in her own clinic where people can safely progress onto classes at her Body Aware Pilates Studio in Ilfracombe.
Jane is on the NHS list of complementary practitioners. She is also qualified in Cranial Sacral Therapy. Jane is a PMA certified Pilates Teacher (Pilates Method Alliance). She has spent the last 3 years studying the Fascial Anatomy lines on the Classical Pilates repertoire. She has successfully completed the Bridging to CPM training, qualifying as a Contrology Pilates Method Teacher.
Jane-Elizabeth has also been an international Polestar educator and is now a spatial medicine/CPM education faculty teacher where she can focus on working the fascial anatomy lines for functional healthy movement. She has done the Pink Ribbon Programme, a Rehabilitative Breast Cancer exercise specialist also Advances in Breast Cancer. Jane is a certified KMI Structural Body Worker.
Following breast cancer Jane has spent 2 years putting a workshop together called 'Move Beyond the Scar'. She runs regular teacher training courses for teachers and students in Pilates at the Body Aware Pilates Studio, also holding Pilates holiday retreats for both students and people who love to do Pilates.
Jane-Elizabeth Williams
Remedial and Rehabilitation Therapist
L.S.S.M. dip (hons), L.C.S.P. (Phys)

Pilates teacher-training for Rehabilitation and Fitness Professionals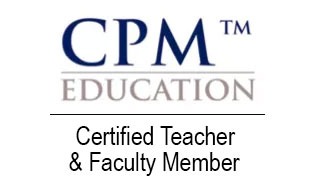 This ballet was first performed in London over 30 years ago. It was called Seclusion music by Stockhausen.
Jane-Elizabeth won The Frederick Ashton award for new choreographers to study at the Martha Graham Company in America.
After having a back injury, a baby and 30 years of Pilates, Jane-Elizabeth performed the same ballet at the Landmark Theatre Ilfracombe, Music "Spheres " by Mike Oldfield.